Charlie Jones – Owner and Founder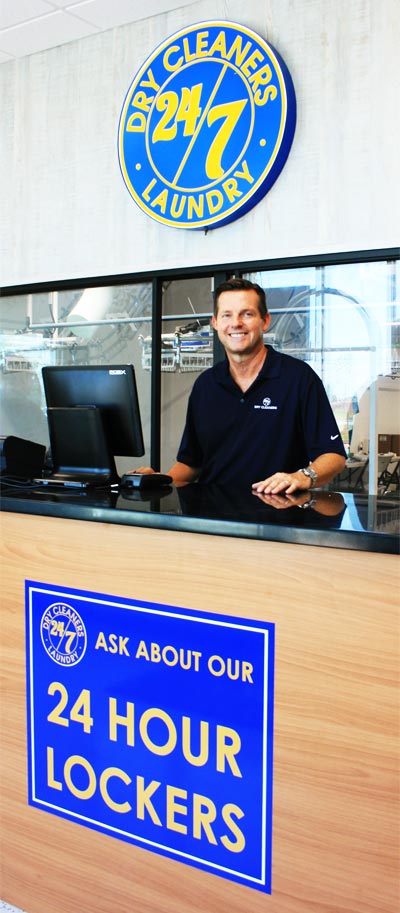 I grew up and was educated in the DFW area. After a management career in the fine dining restaurant industry, where my customer service skills were honed, I decided to open my own business. After careful research and study, I decided that the dry cleaning industry would suit my background in customer service and my desire to run my own business. I opened my first cleaners in Richardson, Texas in the summer of 1994. I converted a failed savings and loan from the '80s to a cleaners in the Telecom Corridor with the largest covered drive-thru anywhere around at that time. The large convenient drive-thru and hard work proved to be a formula for success and allowed me to open a second store in January of 1999 in the fast-growing town of Allen, Texas. Again, using the formula of a drive-thru coupled with superior customer service, high quality, value and location helped secure my success. It didn't hurt to be the first dry cleaners in west Allen. Allen was and is a dynamic and fast-growing city and I grew along with it. I opened my third plant in Allen in December of 2011. All three plants remain viable and successful stores, faithfully serving their neighborhoods and communities to this day.
24/7 Dry Cleaners
My 24/7 Dry Cleaners concept is the culmination of my Dry Cleaning career to this point. With its large, covered two lane drive-thru, great customer service and attention to detail, it mirrors my past stores but the addition of the 24/7 lockers concept sets it apart from all the others. Now my customers are no longer dependent on my usual business hours. If you want to pick up at 8 pm, midnight or Sunday, that option is available to you. This will not only set my new store apart from the competition but it will bring a level of convenience not previously available in the dry cleaning industry.